Faux "Entourage" Creator Preys on Chicks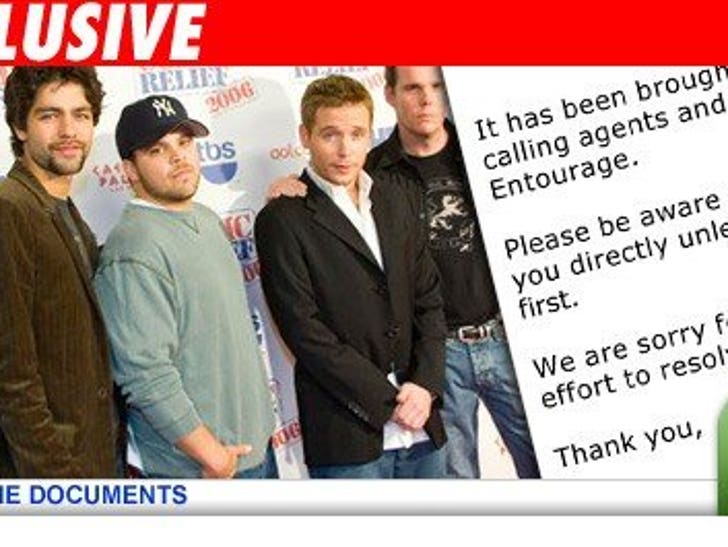 TMZ has learned that there's a skeevy bastard out there who's pretending to be "Entourage" creator Doug Ellin to try to get into girls' pants -- and he's apparently gotten good enough that a note went out to agents and actors last month warning them against the skeezer.

One veteran manager tells TMZ that the fake Ellin called him back in 2006 wanting to meet a specific and very hot female client of his that very night for a role for the upcoming season of the show. "The guy knew more than enough about the show, and Mark Wahlberg, and particular members of the crew to convince me," says this manager. He also knew the name of Ellin's assistant, casting peeps and future storylines.
And when the not-Doug called prospective girls, it was all good for a while -- until he started talking about girl-on-girl sex.
We're told that he'd ask starlets if they'd be comfortable sleeping with another woman on camera, then whether they'd ever done that in real life -- and other very personal questions. A source says HBO hasn't tracked the guy down yet; the network had no comment.
We also tried to reach Ellin, but had no luck.