More Shadys Want a Piece of Eminem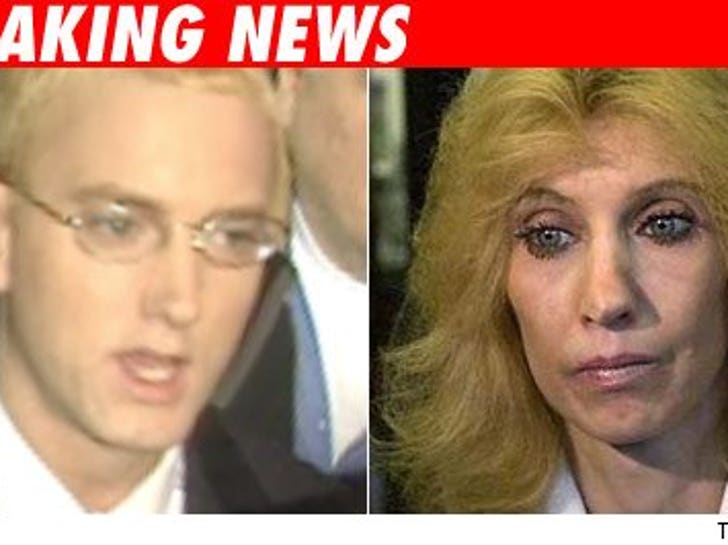 Eminem's mama has already made pretty fat coin off her son by trashing him in a new book -- and some dude wants a piece of the action, now that the book's coming out in the U.S.

Neal Alpert says he's owed a quarter of Debbie Nelson's loot because he claims she was under contract with him when she wrote it. She's already sold 100,000 copies of "My Son Marshall, My Son Eminem" in the UK and it's due here next month.
Nelson couldn't be reached for comment.