C-3PO's BFF Riding the Death Star?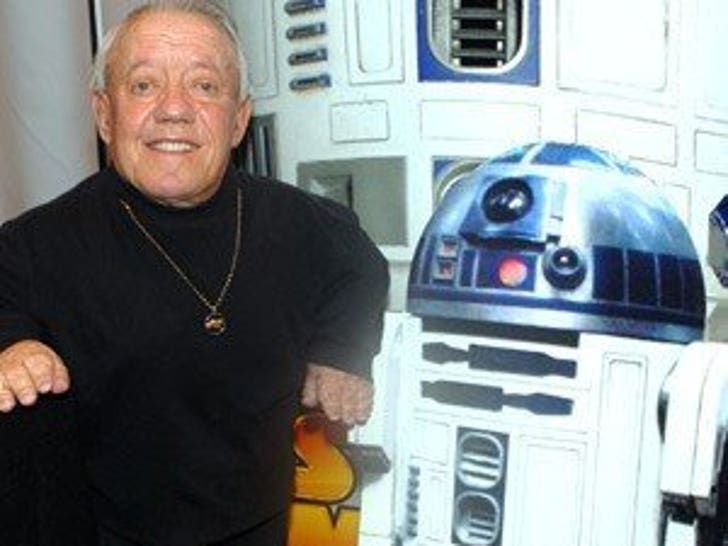 The 3'8" actor who played R2-D2 in the Star Wars flicks (yes, there was someone inside that thing!) is in the hospital with a mystery ailment. Blame Jar Jar!

Kenny Baker was rushed to an English hospital last night immediately after getting off a plane from Chicago. Baker's son told reporters that the pint-sized star has problems with asthma, although friends initially thought the 73-year-old's condition was more serious. Help him, Obi-Wan!
As Yoda would say, better get soon.