Rob Lowe's Fired Chef Has "Issues"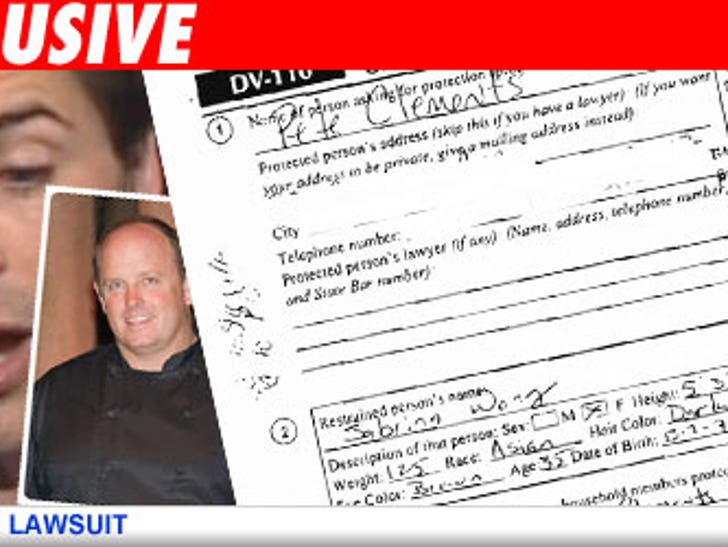 TMZ has obtained court documents which clearly show Pete Clements, Rob Lowe's former chef, was embroiled in court cases and had money problems.

According to the suit filed Monday by Lowe, Clements was a disgruntled employee who stole food and had sex in his bed with people he brought into the house when Lowe wasn't home. Turns out Clements has filed for bankruptcy and has been sued by the County of Santa Barbara for back child support. Is there a financial motive in Clements lashing out at Lowe?

But wait, there's more.
We obtained a restraining order filed by Clements against his former girlfriend, who claims in December 2007, she went nuts on him, striking him, screaming, threatening blackmail, and "trying to get me fired."
In the document, filed the same month Clements was terminated by Lowe for allegedly stealing food, having sex in the bed, etc., etc., Clements writes in court documents, the ex "has been calling my employer, which is a high-profile 'movie business' person. She has called numerous times causing very much stress for myself ..." He adds, "She has now written a letter with intent of blackmail. My job is in jeopardy."
The question -- did Clements' ex spill the beans on him and is that what triggered Rob to fire him?