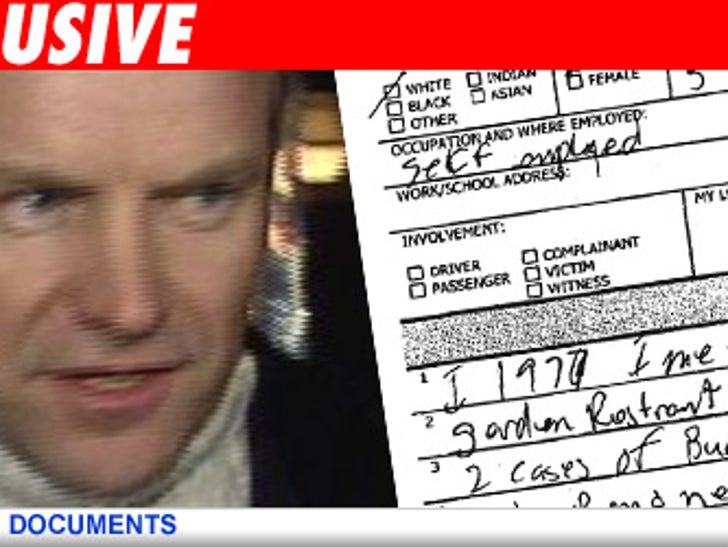 Is it more likely that Sting wrote "Roxanne" about French prostitutes while traveling in Paris ... or in the basement of his Reno home with a guy he met at a restaurant? Wait, don't answer that yet.

According to a police report filed by Roy Smith, Sting heard him singing at Molly's Garden Restaurant back in 1977 (or 1978, Smith can't quite remember), thought he was good, and asked him to hang out.
They stopped at a 7-Eleven for beer (Sting, at a 7-Eleven?) and hung out for hours in Sting's basement. During that time, Smith told Sting about an ex-girlfriend of his named Roxanne, who was a prostitute. Smith also explained how after his father died, he wrote his mom messages, which he put in a bottle. Just like in the song! Oh, right ...
Smith claims Sting agreed to give him royalties for the songs, but never did. Here is the best part -- Smith claims Sting tried to contact him, through his mom, but she didn't pass along the messages because she thought the real police were after her son!
Smith has contacted Sting's lawyers, who deny all the allegations. He also filed a report with the Reno P.D. last month. The fuzz tells TMZ, "Initial review of the report indicates that the statute of limitations of any potential crime in this matter has expired. The alleged victim may have to pursue the matter through civil litigation." Good luck.