The Heaving Hills of Vegas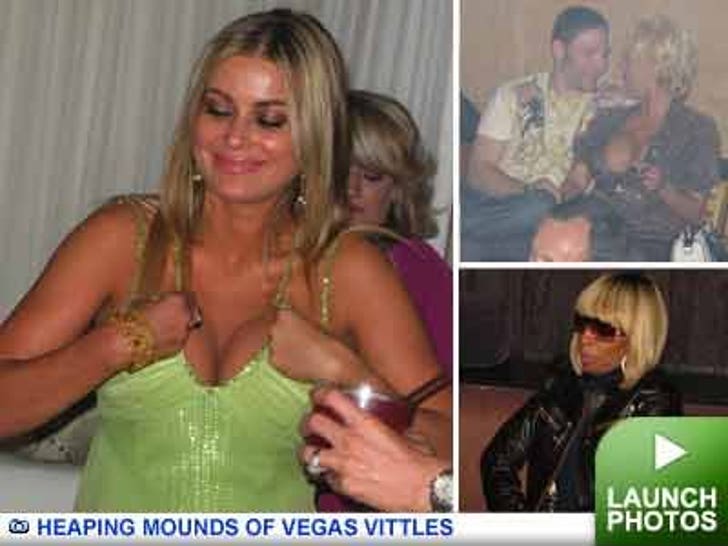 The best thing about Carmen Electra's birthday at Pure? Carmen Electra, naturally. TMZ spotted her impossibly well-presented girls -- and Carmen too -- as they feted her 36th birthday.

Not to be outdone, Frenchy Angelique from "Rock of Love" went ahead and gave clubgoers some new mammaries to cherish, while Mary Carey and David Weintraub grossed everyone out with their hand-holding at Prive. Mary J. Blige resorted to none of that and still managed to out-class them all at Tao.
Who knew that the desert was so hilly?