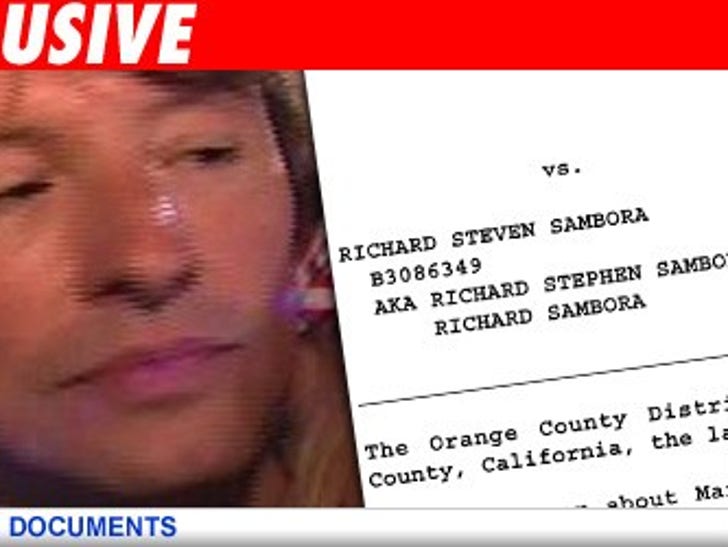 Law enforcement sources tell TMZ Richie Sambora has been charged with two counts of DUI -- but he was not charged with child endangerment.

The DUI counts are driving with a .08 or higher, and driving under the influence.
We're told Sambora had a blood alcohol level of .13. If convicted Sambora faces six months in jail.

Sambora was popped March 25 after cops say they saw him "veering over the white painted lines and straddling two lanes" in his Hummer in Laguna Beach.

Two minors were in the vehicle, including Richie's 10-year-old daughter. We're told police brass recommended that prosecutors charge him with child endangerment but rank and file cops disagreed and so did prosecutors.