New Gladiator Hard to Beat -- Just Ask Her Hubby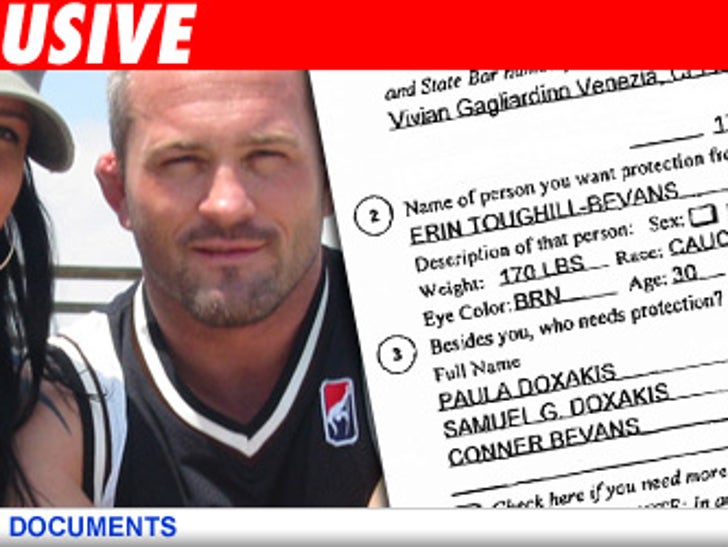 One of the new Gladiators for Season 2 of the TV show knows a thing or two about beatdowns -- she's allegedly had experience doing it ...TO HER HUSBAND!

Erin Toughill, a new star for "American Gladiators," allegedly beat husband Clark Bevans on their honeymoon. Always a bad sign.
Bevans, who filed a restraining order against Toughill last week, claims Toughill went "insane" with jealously, and accused him of being "a pedophile, sociopath and homosexual." Aside from allegedly beating him on several occasions, Bevans claims Toughill smashed the windshield of his RV. He also says Toughill "bodychecked, hockey style" a trainer at Gold's Gym he had dated years before.
Ironically, both Toughill and Bevans are mixed martial arts fighters. Bevans' record in the ring is 4-0. His record against Toughill is 0-2.
Bevans has filed for annulment. As for the restraining order, it was granted.
Sources say "Gladiators" producers were unaware of the hoo-ha between Toughill and her hubby.
A rep for Toughill told TMZ, "all allegations against Erin are false and baseless."