Brooke Gets Dinged Up Real Bad
Brooke
Gets Dinged Up Real Bad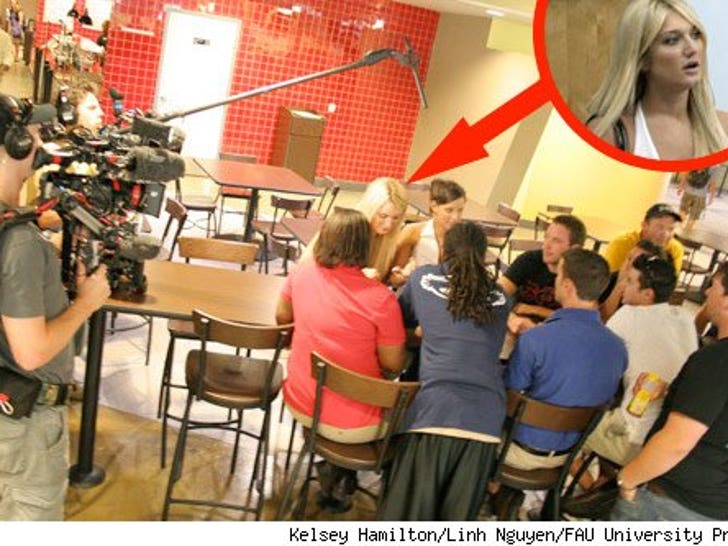 Brooke Hogan got negged by pretty much every college she wanted to go to -- but it isn't because she's an airhead, oddly enough.

Brooke's been looking for a school where she can shoot her VH1 reality show, and she tried to get Florida State University, Central Florida, and South Florida to let her play prospective college student. They rejected her outright, reports the Palm Beach Post, because all the cameras and crew would be too distracting. Never mind that she probably couldn't get into those schools anyway.
But Florida Atlantic University took the blonde bait, allowing her to shoot all over campus. She apparently met the student body prez, talked to frat boys and sorority girls, and cruised campus -- on rented golf carts. No word on whether Brooke can actually get in -- the school wouldn't comment.