Frenchie Claims Shauna Sand Abused Him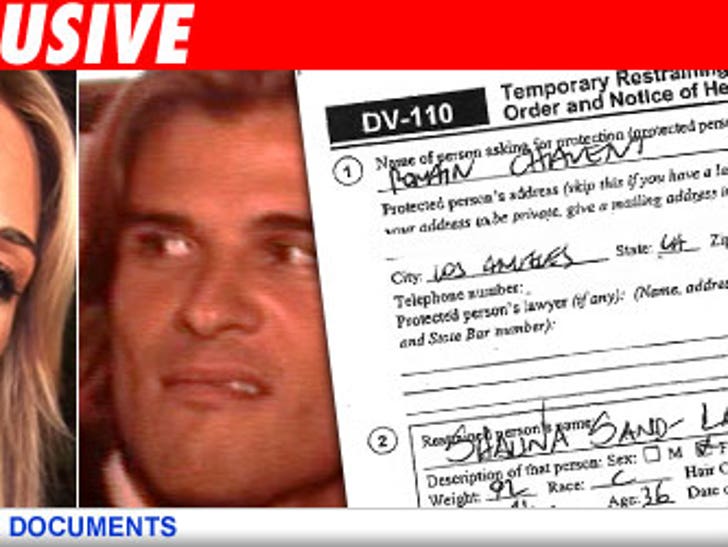 Shauna Sand's French Fabio-alike soon-to-be-ex husband, Romain Chavent, has filed a request for a temporary restraining order against her -- claiming the Lucite wonder abused him.

The handwritten request for the TRO -- which makes painfully obvious that English isn't his first language -- was filed yesterday in Los Angeles Superior Court and alleges that on April 20 Shauna came to the restaurant where he works and told him she was going to "ruin [his] life." Chavent claims she "tried to take out my ring out of my finger" and had to lock her out of the restaurant.
In another instance, which he says occurred "2 or 3 month ago," Chavent claims Shauna showed up to the restaurant and began to "shake me and grab my arm violently" and told him she was going to "send me back to France."
In yet another instance, which he claims occurred four months ago, Chavent alleges that Shauna "hit me, she scratched my back" -- but this time he says her children were present. Frenchie says he called the police, but didn't press charges, adding that Shauna "was yelling at the sheriff."
A rep for Shauna had no comment.