Song Sings: See My Face in Court!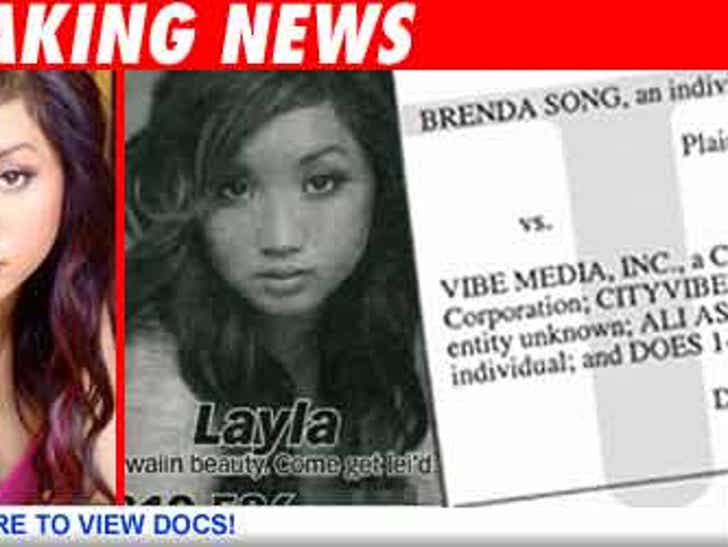 Disney star Brenda Song is swinging back at a company she says used her photo to pimp out an escort service.

The "Suite Life" star just filed suit in L.A. Superior Court against Vibe Media, claiming that the company "illegally and shamelessly" lifted a photo of her to advertise their bimbo biz. She's looking for $100,000 in damages -- now that's an expensive ad.
Just last week, TMZ first uncovered the saucy ad, published in the L.A. Weekly. In a statement to TMZ, Song says, "In filing suit, I hope to prevent this company from doing this again to anyone else."