Cristian de la Fuente Sued: From DWTS to SOB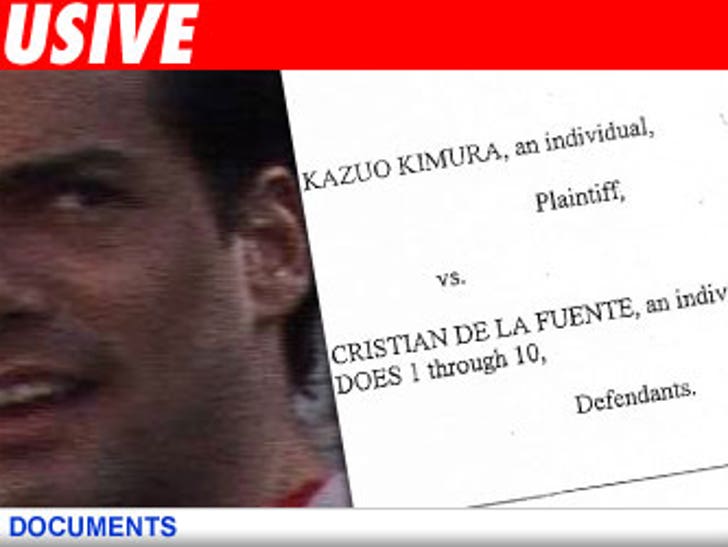 TMZ has learned Cristian de la Fuente is being sued by a man who claims the injured hoofer ran him over after throwing a hissy fit at a Beverly Hills Porsche dealership.

According to the suit, which will be filed later this morning in L.A. County Superior Court, de la Fuente was at the car place on June 29, 2007, where he parked his car in the service department, blocking other customers.
The lawsuit claims he was asked to move the car, then "in a huff, jumped in his Audi and without looking, hastily put his vehicle into reverse and accelerated into the Plaintiff."
Kazuo Kimura claims he was "knocked to the ground and sustained serious injuries for which surgical intervention has been recommended."
The suit claims de la Fuente "showed no remorse" and "blamed the plaintiff for standing behind his vehicle and then refused to provide his license and insurance information."
The cops came and no citations were issued.
Calls to de la Fuente's rep were not immediately returned.