Don King Gets Sued For the Millionth Time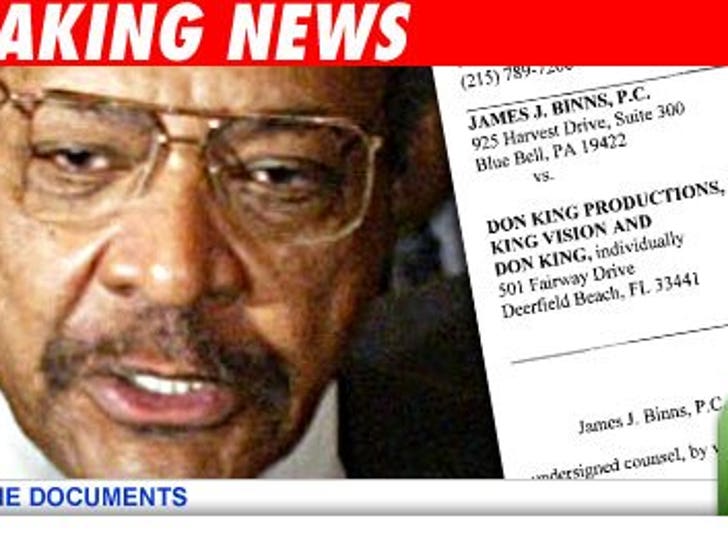 Crazazy boxing promoter Don King is getting sued by his former lawyer for unpaid legal fees. Didn't they know this guy's track record before working for him?!
James J. Binns of Alperstein & Associates claims he performed legal services on King's behalf, and says King agreed to pay hourly rates plus costs and other out-of-pocket expenses to the tune of $450,000!
In the lawsuit, Binns says that Don King accepted and received the benefit of the services, but has refused to pay him.
A rep for Don King hasn't returned our request for comment.