Lowe Nanny Served at Celeb's (Loose Term) Home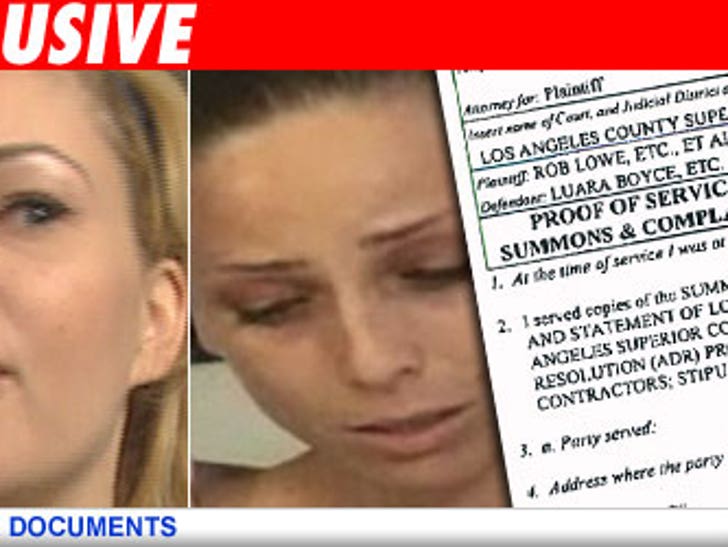 The nanny who is accusing Rob Lowe and his wife of sexual harassment was served with legal papers, and guess where ... at Shanna Moakler's crib!

Laura Boyce, who claims Rob's wife Sheryl was obsessed with the member of her boyfriend, has worked for the Moakler family and Moakler claims she's honest. Boyce has filed a countersuit against the Lowes, and she's repped by Gloria Allred.