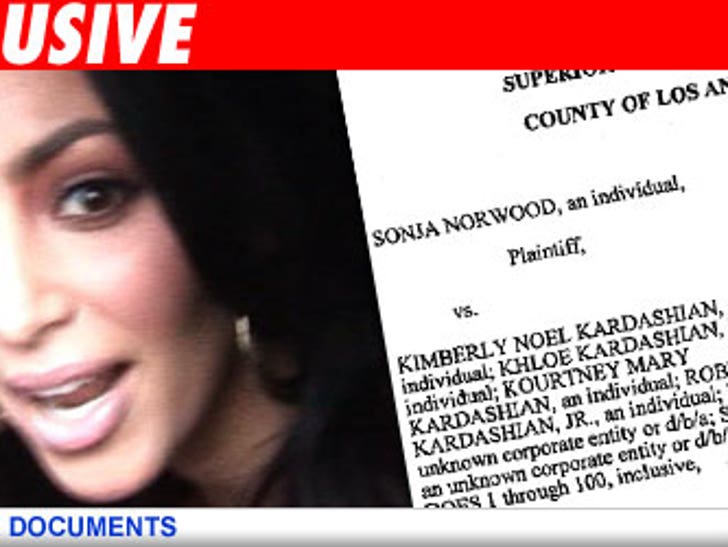 Kim Kardashian has filed a response to the lawsuit filed against her by Brandy's mom, Sonja Norwood -- saying everything she and her fam is accused of doing, they didn't do.

Back in February, Norwood sued the Kardashians and claimed in 2004, when Kim K was a stylist, she was given permission to use Sonja's American Express card to make "one (and only one)" purchase on behalf of Sonja.
According to the suit, Kim and her fam allegedly made several purchases -- grand total, $120,635.65!