Rihanna & Chris: Face Lickin' Good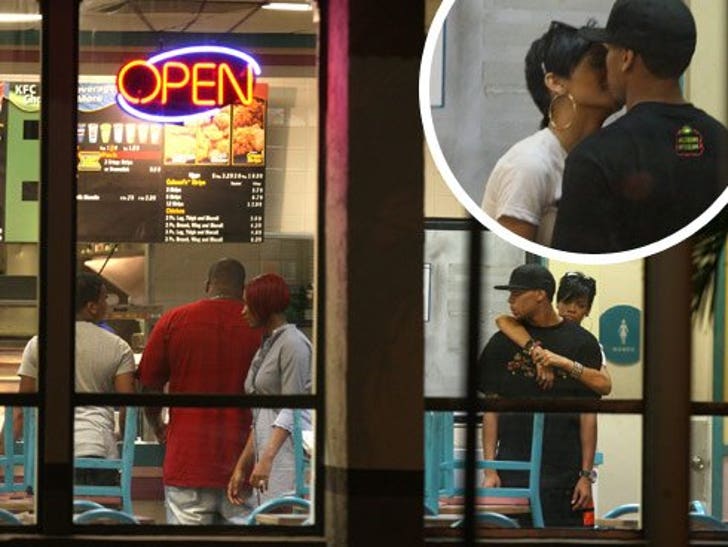 R&B mac daddy Chris Brown and good girl gone bad Rihanna stopped into a KFC and ordered up an extra crispy ... tongue sandwich.

After months of publicly denying their love, 19-year-old Chris and 20-year-old RiRi finally went public with their relationship at a Miami outpost of the fried chicken chain on Wednesday.
Who needs a publicist to issue a statement when you've got Colonel Sanders!