The Kid from "A Christmas Story": 'Memba Him?!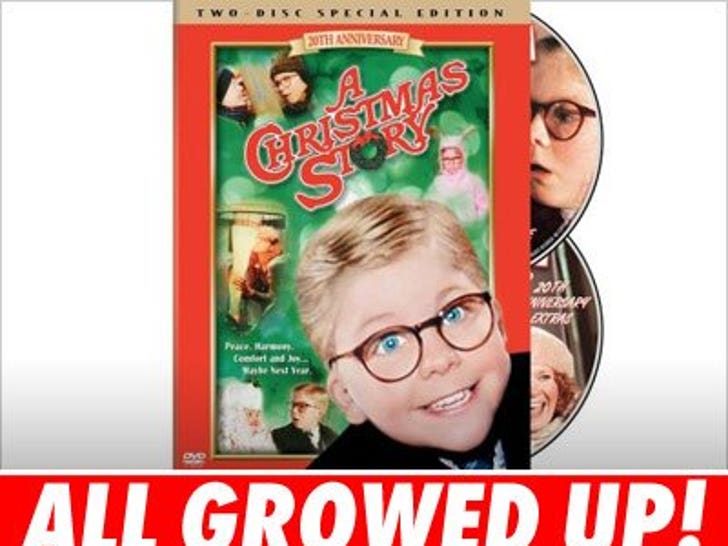 Heidi Klum: Project Bunway
Things got a little sticky for Heidi Klum in Mexico on Thursday.

The 34-year-old sexy supermodel mom heated things up by lounging in the sun and picking her bikini bottom from betwixt her butt cheeks. Auf Wiedersehen wedgie!
Heidi, her parents and her three kids enjoyed a peaceful warm day -- because her douchey baby Seal was nowhere in sight!
Did Britney Work Her Ass Off?
Britney Spears has been hauling her childbearing butt to Bally Total Fitness almost everyday for 3 weeks now. Butt...is it paying off? Check out the pics and vote.

God bless Hollywood -- and the stars that seem to be timeless. And even more so, bless those whose relationship with Father Time has been, to say the least, dysfunctional.

The New Paris Hilton Stinks
Ever since Miss Hilton hooked up with Benji Madden, she's turned into a Stepford Wife. Paging Katie Holmes!

As TMZ TV found out, Paris Hilton has gone from being our favorite fame whore to a total bore.
Barbara Walters played dumb -- or took the high road, depending on how you look at it -- when our camera guy asked her about her bitchfight with Star Jones.

England's Loss, Prince's Rogaine
If you thought that shot of poor Prince William's bald spot TMZ posted earlier today was just one bad frame -- wait'll you see the video!

The Hair Club for Men has a President already ... doesn't mean they can't also use a Prince.

David Archuleta's Missionary Position
David Archuleta was asked by a fan this morning if he'd be going on a mission for his church, since he's LDS and all.

How making Paula Abdul misty-eyed counts as spreading the word of Mormon is beyond us.