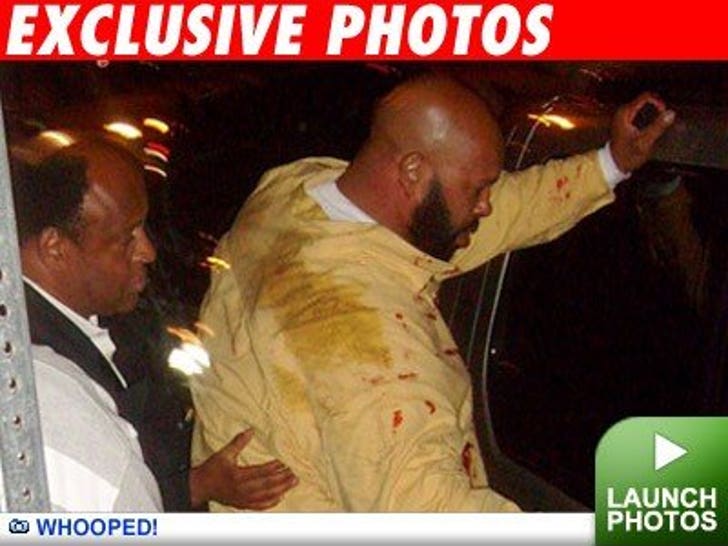 TMZ has obtained photos of Suge Knight, minutes after someone knocked him out cold at a Hollywood club.

As we first reported, Suge was at Shag nightclub when he began arguing with a man he had been talking with. Our spy overheard Suge say, "I want my money!" Suge and his peeps beat the guy to the ground, but the man landed a right hook on Suge's face, knocking him out for around three minutes.
We obtained these photos of a bloody Suge just after the incident.
Suge was taken to the hospital where LAPD officers arrived, but he refused to file a report.