Imagine Me and You, I'll Sue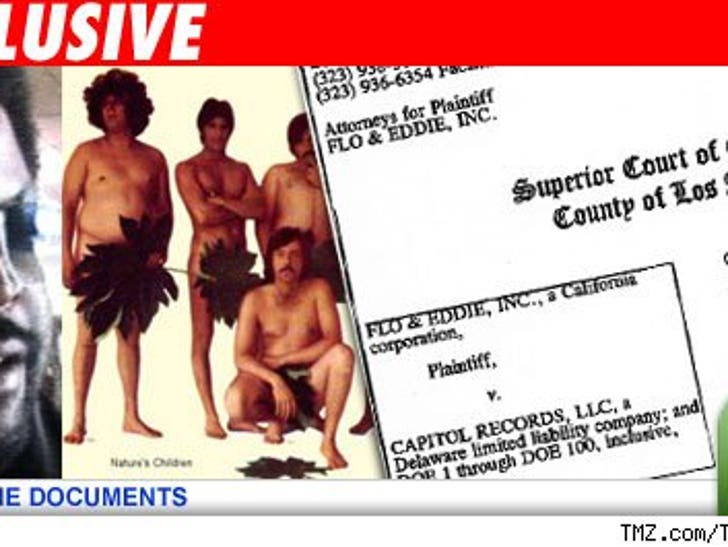 Two members of the 60's group, The Turtles (you know, "Happy Together'), have sued Capitol Records over an Ice Cube song -- bitches!

According to the suit, filed today in L.A. County Superior Court, Flo & Eddie recorded a song in 1972 for The Turtles called "Buzzsaw." The suit claims the song was sampled in a rap song by Ice Cube called "Jackin' for Beats." Flo & Eddie allege Capital signed a deal for the derivative song but went beyond the agreement to make even more money.
Flo & Eddie want minimum $25,000 but not more than $70,000. We know, it's weird to set a limit when you sue.
Capital, Eddie & Flo -- not happy together.