Rodman: You Think I Hit? You're Full of S**t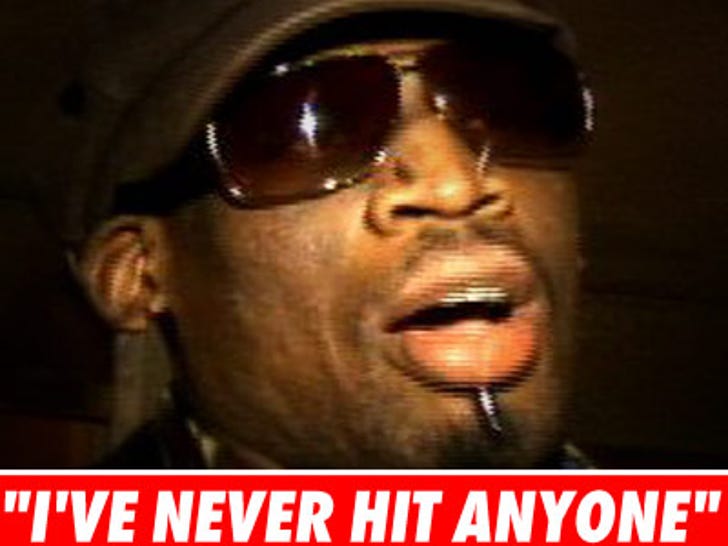 You can accuse Dennis Rodman of doing a lot of things -- because he has -- but he tells TMZ that he's never laid his hands on a soul.

Rodman spoke with TMZ from Ft. Lauderdale, Fl. where he is doing outpatient rehab (whatever that is). He read off a laundry list of things he doesn't do -- of course, the stuff he has done ain't bad either.
Rodman was arrested on April 30 on suspicion of felony domestic battery after an incident involving his girlfriend.