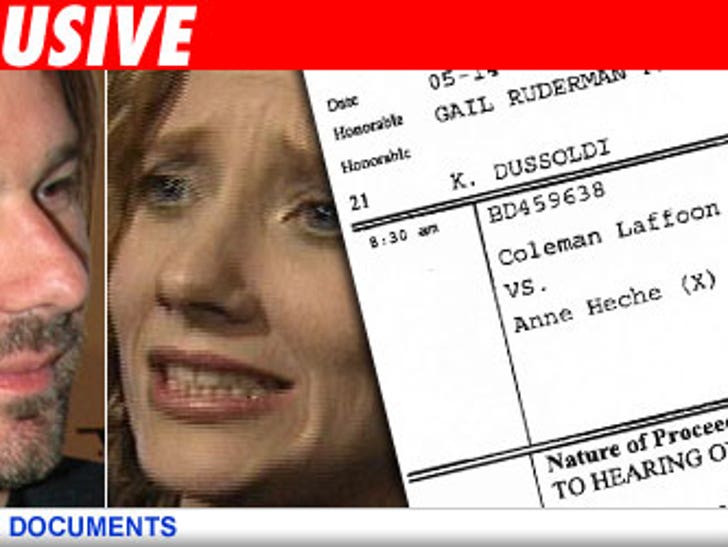 Anne Heche got a break from the judge in her custody war today after appearing in court, claiming she doesn't have a pot to pee in ... even less than her deader-beat ex-husband.

An L.A. County Superior Court judge has suspended Heche's obligation to pay child support for July. Heche has been forking over $14,798 in monthly support.
In her declaration, Heche noted that her TV show, "Men In Trees," had gotten the ax. She says since January, "I have been unemployed and had no income....except for one very short term contract for a movie role for which I received a total of $65,000."
Heche says she has a grand total of $34,840.93 in her accounts. She claims she can't continue paying for Homer's private school tuition, her Canadian mortgage, L.A. rent, auto and other expenses. She says she's $364,000 in the hole.
BTW, Anne was spotted at the Malibu Beach Inn over the weekend. She blew $30 on appetizers, not including tip.