LiLo Pimps Out Birthday to Highest Bidder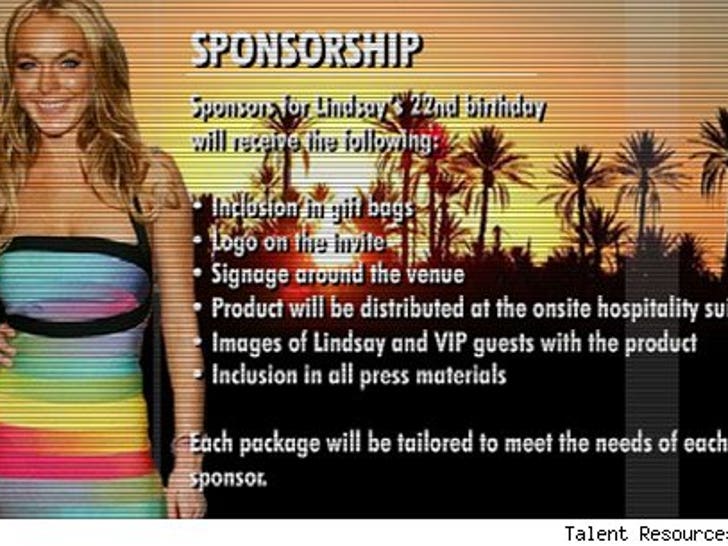 How do you spell desperation? L-I-N-D-S-A-Y! Lilo wasn't able to celebrate her 21st birthday in style last July because of, well, a little thing called rehab, and this year she wants to blow it out. So she does what any rehabbed Hollywood starlet would do and solicits bids for sponsorship!

A cheesy website has been created to get Lindz's bash off the ground, claiming "a group of 75 VIP guests" will party down at the "internationally media worthy event." All you have to do his fork over the cash -- and your product can be a part of it!
Sources tell us this is no joke, the site was designed to make it easy to find promotion for her party. We hear, though, alcohol sponsors can keep their scratch.
We contacted Mike Heller, who set up the party, but haven't heard back.