Rob Lowe's Case Against Former Chef Well-Done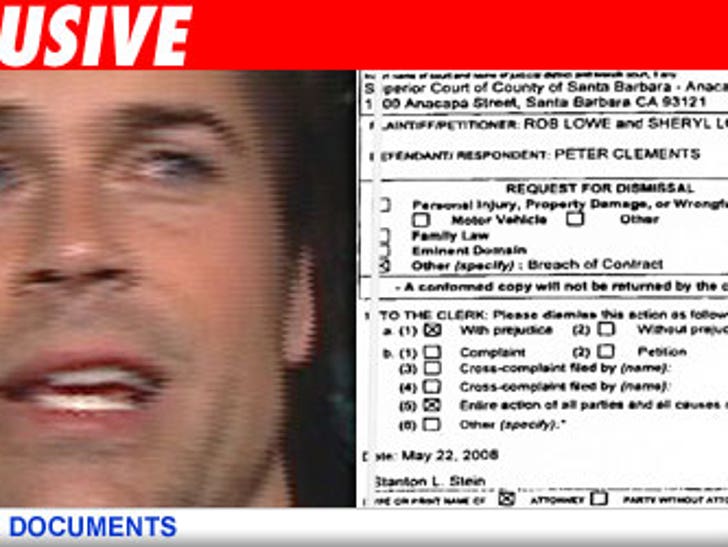 Rob Lowe has made what seems like a weird legal move -- he dismissed his own case against his pesky former chef.

Sources say the chef, Peter Clements, has been talking with the Lowe camp and has given them info about the two nannies who have made allegations of sexual impropriety against the Lowes.
Lowe said in legal documents, "Once Peter Clements provided Rob and Sheryl Lowe with accurate information, the Lowes willingly dismissed their claims against him without cost to either side."
The Lowes had accused Clements of having sex in their bed with third parties and stealing food.
The legal papers were filed Friday requesting the dismissal.