CaddySmacked? Murray's Wife Claims Abuse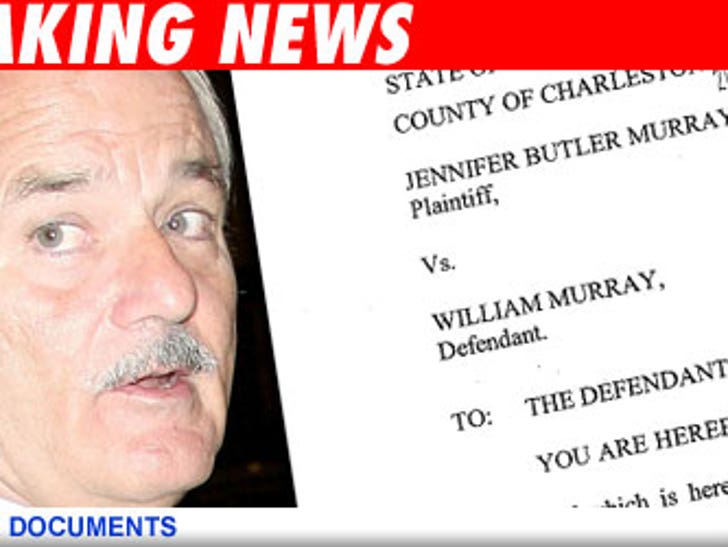 Bill Murray's wife says he's no joke -- she's filed for divorce, alleging he's a sex and drug addict, he abandoned her, cheated and physically abused her.

Jennifer Butler Murray, Bill's wife of ten years, filed court documents on May 12 in a Charleston, S.C. family court. The couple has a home in the area.
According to court docs, Jennifer and the couple's four children moved out of the family home in 2006 because of what she says was her husband's "adultery, addiction to marijuana and alcohol, abusive behavior, physical abuse, sexual addictions and frequent abandonment." The docs also say the star "hit his wife in the face and then told her she was 'lucky he didn't kill her' " and that this happened more than once during their marriage. Holy Groundhog Day!
UPDATE: A statement released by his lawyer says, "Bill Murray is deeply saddened by the dissolution of his marriage to Jennifer. Mr. and Mrs. Murray remain loving parents, committed to the best interests of their children. Mr. Murray asks that the public respect his family's privacy at this difficult time."