Kirk Douglas Is Going Downhill Fast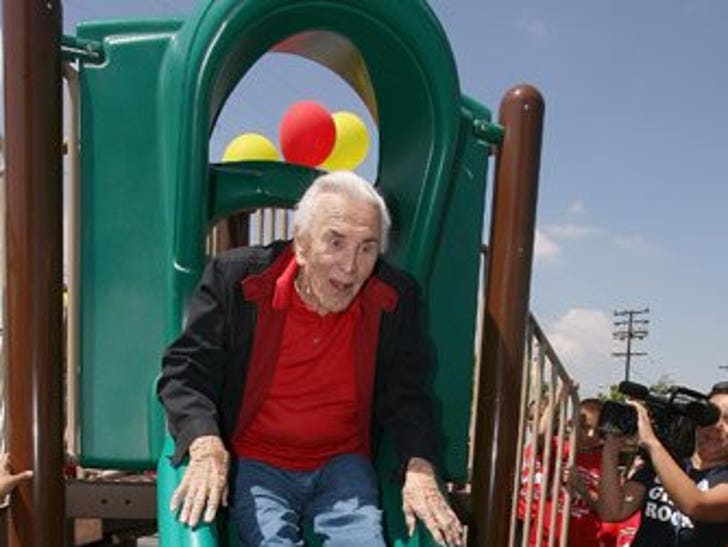 A visibly excited (and by that we mean terrified) Kirk Douglas used his own power to conquer a slide at a L.A. park on Wednesday. Women and children first!

Born Issur Danielovitch, the 91-year-old living legend -- who has donated millions to parks -- was on hand for the dedication of the playground in his and his wife's honor.
By the way, those are red socks -- not his legs.