No Driving Stick on "Route 66"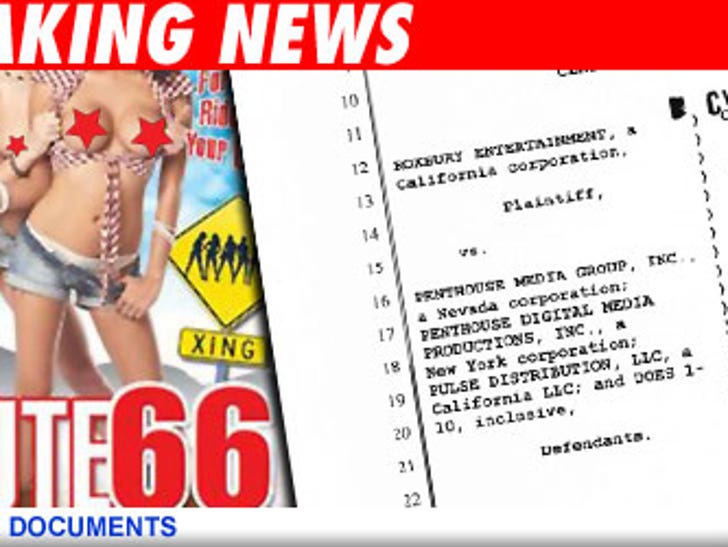 The folks who made the '60s TV show "Route 66" are P.O.'d that Penthouse is trying to turn their beloved show into something more along the lines of "Route 69".

TMZ has obtained a lawsuit filed in Federal Court in L.A., alleging that the porn pushers jacked the name "Route 66" to make a porno DVD that -- as you might expect -- features "oral and anal sex". Roxbury Entertainment wants the flick 86'd.
The best part? Roxbury even suggests a new title for the skin flick, "Sex in and Around the Pink Motel." Not too shabby.