Linda Hogan Can't Even Call 911 Right
Linda Hogan
Can't Even Call
911 Right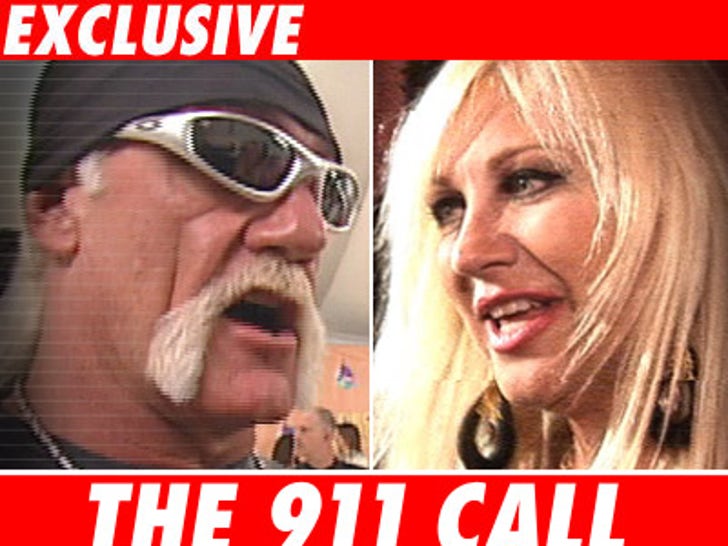 It takes a special kind of person to call 911 and get reprimanded by the operator who is trying to help you. Linda Hogan is just that special.
Hulk's soon-to-be ex called the cops back on May 22, claiming the Hulkster was camped outside her house, when a court order -- she claims -- prevented him from doing so. According to the police report, Linda was leaving her house when she spotted Hulk driving towards it -- so she decided to follow him!
So when she called 911, and explained she was following the man she claimed was harassing her, the 911 operator scolded her, saying, "Ma'am, ma'am -- stop following him!" And it gets better ...
According to the police report, Linda alleged several past abuses by Hulk -- including once when he "held her down on the bed by her throat forcibly, causing her not to breath."
It's worth noting -- Hulk denies that there is an injunction against him and Linda's claims that Hulk was violating an injunction were listed as "unfounded" on the police report.
The case was closed on June 2 and no charges were filed.