K-Fed and Brit Together Again ... in Court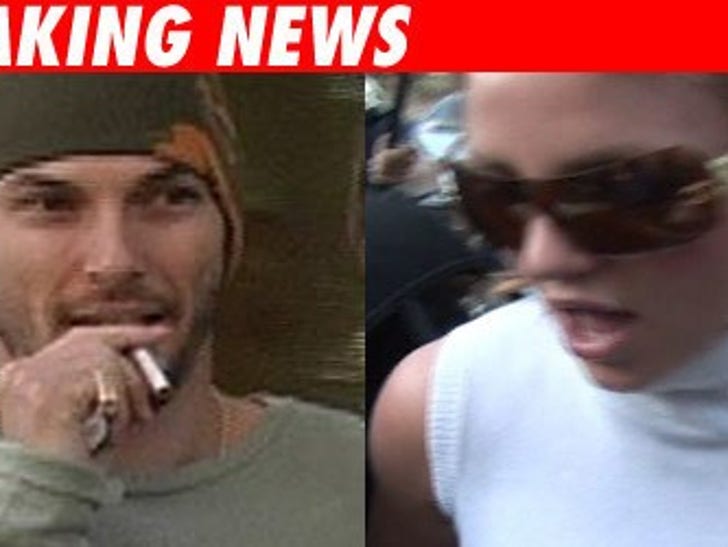 It's like one big happy family! Well, sort of. K-Fed and Brit Brit are in court right now, working on their custody case.

We're hearing today's proceedings have to do with Brit getting overnight visits with her tater tots. They're all in court, along with -- as TMZ first reported -- Brit's old lawyer Laura Wasser. She's back -- and sitting by Britney's side. Brit's drinking from a water bottle and her hair looks dirty, and K Daddy's there in a suit, sporting his usual mohawk.
They just took a bathroom break, and we're waiting for the proceedings to start again.
UPDATE 11:00 AM PT -- The hearing is over. Both Britney and K-Fed walked out looking happy. Britney was friendly and chatty with reporters, but no word yet on what went down.
UPDATE 10:00 AM PT -- After the bathroom break, Britney and K-Fed were both sworn in by the clerk. When it was Brit's turn, the commish asked her to state her name and she just said, "Britney." The commish then said, "Full name, please." Then she replied Britney Spears. The Commish then granted a request to close the courtroom.