Snipes Begs Judge to Bone Out
Snipes
Begs Judge
to Bone Out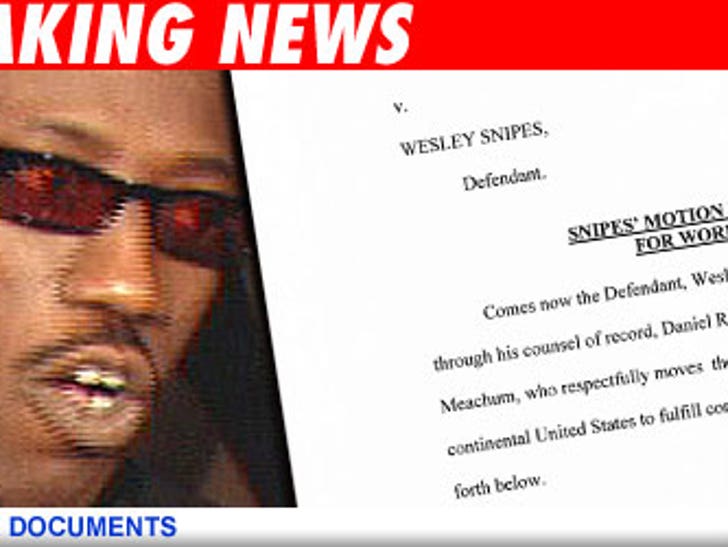 Wesley Snipes wants to leave the country -- he just needs the government's OK.
Snipes is out on appeal after he was convicted of tax fraud back in April. Now he wants to travel to London and Bangkok to work on two films. Problem is, he needs his passport back from The Man before he can travel. So yesterday he filed paperwork asking for permission from his daddy (aka the judge) to go.
Snipes says he needs the work so he can get the money "to satisfy his civil tax liabilities." Too little, too late.