Obama Vandal -- One Dumb Cracker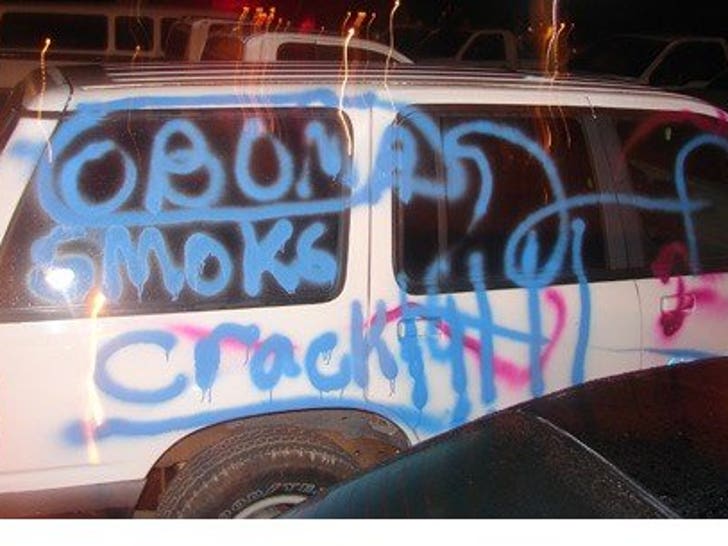 Democratic candidates for Prez should just steer clear of Florida.

Anti-Barack Obama vandals spray-painted 60 vehicles last night at Orlando's city hall -- with enlightening comments like "Oboma [sic] smoke crack" and racial slurs.
The weirdest part? Business cards left at the scene apparently belonged to supporters of Hillary Clinton.
UPDATE: Hillary's camp just sent us this statement: "There's no tolerance for this kind of activity in the political process. Hillary Clinton strongly supports Barack Obama and urges all of her supporters to do the same."
We're waiting on a comment from Barack's people.