PETA Wants Sharon Stone's Brain for Research
PETA Wants
Sharon Stone's Brain
for Research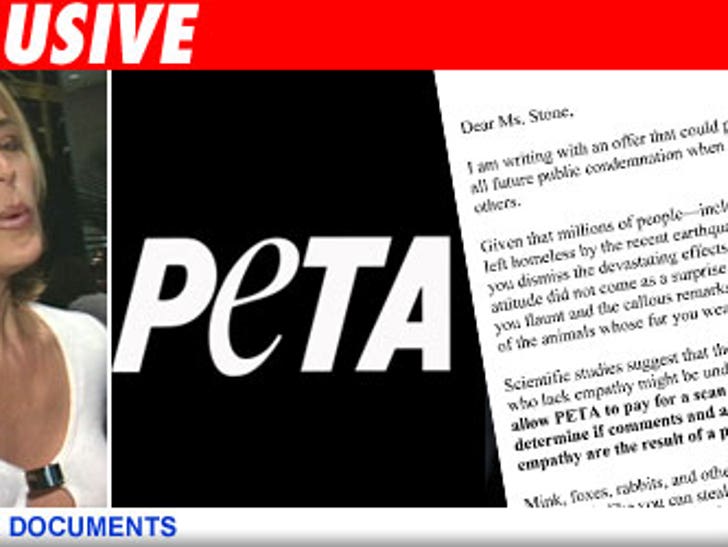 PETA has offered to front the bill if Sharon Stone will get a brain scan, to determine if her insensitivity is caused by an underdeveloped prefrontal region of her brain.
In a letter to Stone, obtained by TMZ, PETA prez Ingrid Newkirk says "We are used to the indifference that you flaunt and the callous remarks that you make..." Newkirk mentions that whole China thing as well as comments about animals.
PETA makes an offer to pay for a brain scan "to determine if comments and actions that seem to demonstrate a lack of empathy are the result of a physical defect."
You may recall, Sharon Stone is famously in "Total Recall," so she may be able to get a brain scan discount and underwent brain surgery in 2001.