Audrina's $10,000 Pyramids?!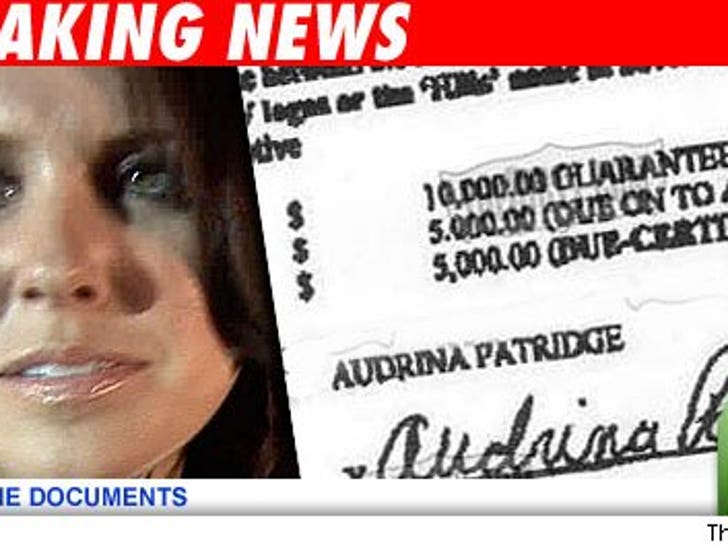 Not only has Audrina Patridge become incredibly famous for doing nothing, now "The Hills" star is charging $5,000 an hour to do nothing ... and getting it!!

TheDirty.com has unearthed a contract that shows Audrina will make $10k for two hours worth of "work" at a nightclub in San Diego -- and by "work" we mean she has to show up and stand there.
The contract also demands that Audrina gets, "a secure VIP area with complimentary beer, mixed drinks and bottle service (two bottles) and at least one security guard at all times." There's more in the contract -- just read it.