P.O.'d P.I. Sues Joe Francis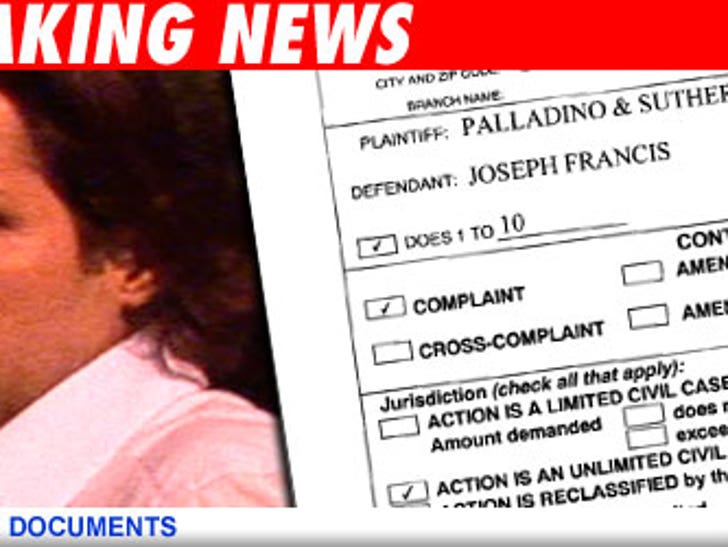 A private investigator is suing pimpresario Joe Francis, claiming the Girls Gone Wild creator stiffed him for services rendered.

Someone named Jack Palladino, Esq. says in his lawsuit, filed yesterday in San Francisco County Superior Court, he was hired by Francis' attorneys in October 2007 to investigate several matters, including, as they're referenced in a letter attached to the court docs, "IRS," "GGW," "Contraband," and "Maben."
P.I. Palladino claims Joe owes him nearly $200k for investigative work.
A rep for Francis did not immediately return our call for comment.