So Shaq and A-Rod Walk into a Bar ...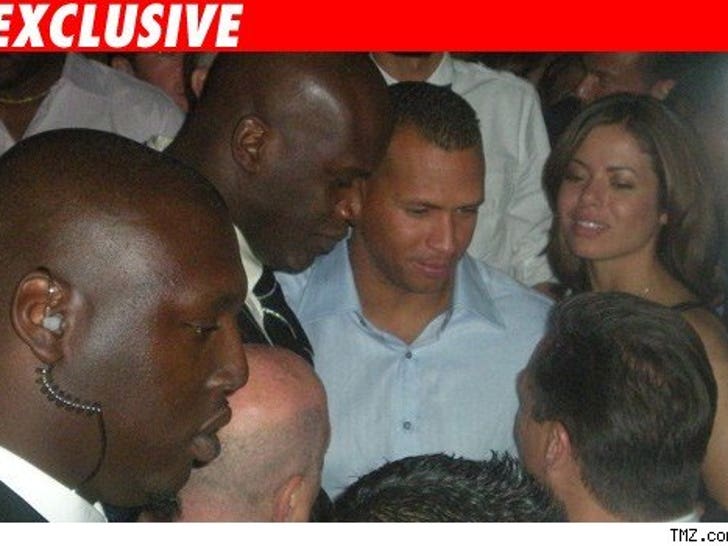 How perfect. A-Rod needs a shoulder to lean on, and guess who shows up? Another world-class athlete with relationship problems.

Alex Rodriguez and Shaquille O'Neal huddled for roughly 30 seconds at the 40/40 club last night, looking pretty intense. Don't know what they talked about, but Shaq surely must have some tips to throw A's way.
A-Rod was hosting the shindig, so guess what music the DJs played -- Madonna.
At one point A-Rod went to the bathroom, but not before security swept the crapper of people, even pulling one guy from a stall.