Jason Caffey: Deadbeat Dad, Deadbeat Lawsuit!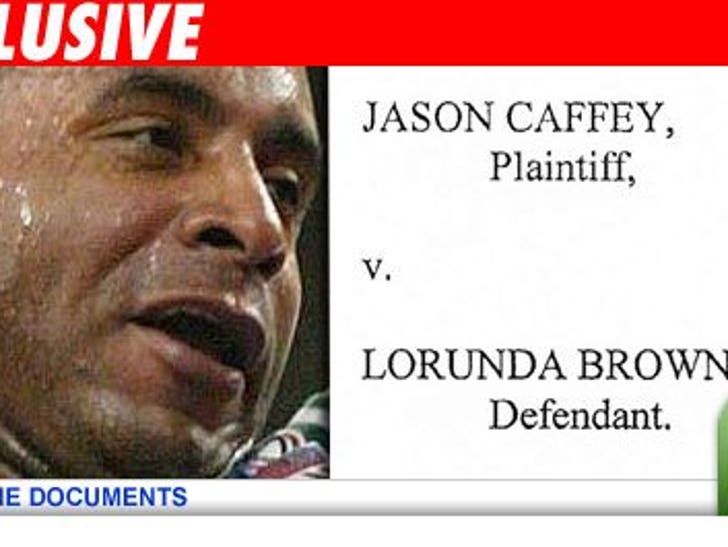 King Baby Daddy, er former NBA star Jason Caffey, just cost himself a ton of dough. The ex baller had a case against his one of eight baby mama's dismissed -- because he didn't bother to show up to court!

The former Chicago Bull had asked a Georgia judge to reduce his $4,250 a month child support payments, but didn't follow through and provide the court with the necessary documents to prove his financial status and income.
Then Caffey was a no-show to a hearing today to discuss his suit. So the judge not only dismissed Caffey's case, he rubbed a lil' salt in his wound and awarded ex Lorunda Brown over $17,000 in attorney's fees to boot.
Brown's lawyer says Caffey still owes over $100,000 in past due child support. Pay ya bills!