50's Got Beef with Taco Bell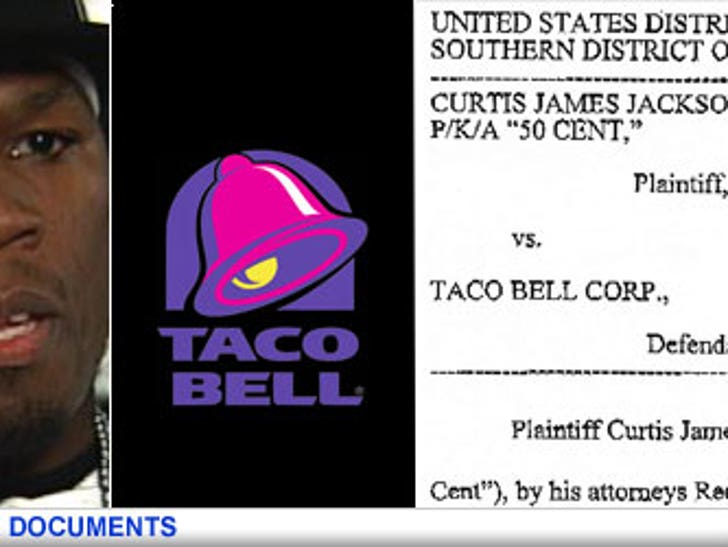 50 Cent wants dollars -- lots of 'em -- from Taco Bell for jacking his "good name" for a low-budget promo.

Fitty claims in a Federal lawsuit that the burrito slingers stole his identity by encouraging him to change his name to 79 Cent, 89 Cent, or 99 Cent as part of a less-than-a-dollar-menu promo. While he doesn't address the total idiocy of the campaign in the suit, Mr. Cent does claim he wasn't told about the ad until he heard about it in the news -- whereupon he totally disavowed it.
Reps for Taco Bell didn't immediately comment.