Britney Settlement Papers: Blow By Blow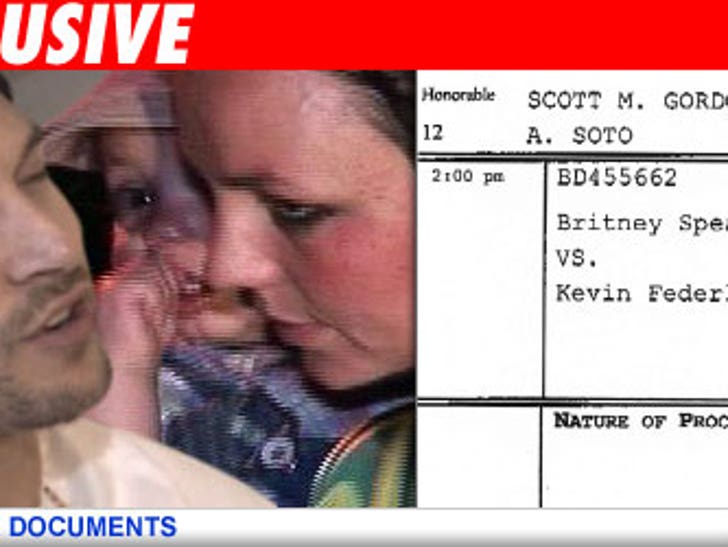 The Britney Spears trial is over. The case has officially settled.

Under the terms of the settlement filed today in L.A. County Superior Court, before July 30, Brit must pay K-Fed's lawyer, Mark Kaplan, $250,000 for fees.
As for child support, K-Fed has scored. As we first reported, he's getting 5k a month more -- it's gone from $15,000 to $20,000 a month.
The agreement does not mention visitation, but we know Brit has three days and one night a week with the kiddies and that will increase as time goes on. We're told by fall, she'll have a second overnight a week.
Brit never asked for custody, because she's still under a conservatorship. So K-Fed has sole custody and she has visitation rights. We're told Brit is ecstatic.