Mary-Kate -- Piti-Full House War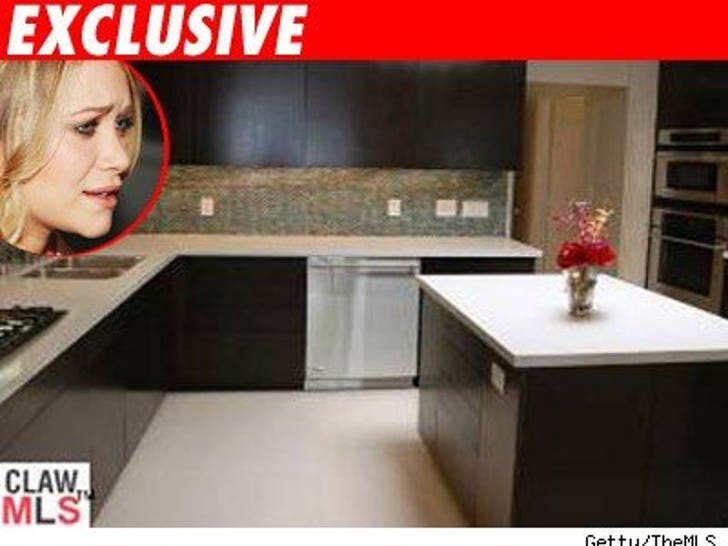 She's the most unlikely celeb to be embroiled in a kitchen dispute.

Our spies say Mary-Kate Olsen, who must weigh 90 lbs. soaking wet (educated guess), has pissed off her former landlord in the Hollywood Hills.
We're told two years ago Mary-Kate rented a house for $15,000 a month in the bird streets above the Sunset Strip. The landlord claims Mary-Kate's people customized the kitchen to her needs (insert joke here) -- counters, paint, etc, and Mr. Homeowner says it was a disaster. The pic you see is the new kitchen -- he tore the old one out after Mary-Kate split back in April.
Marty Singer, Mary-Kate's lawyer, tells us the landlord gave M.K. permission to re-do the kitchen and then restore it when she moved out. He says before she had the chance to restore, he tore the kitchen out, put a new one in and expects her to foot the bill. Singer says it's a bogus attempt to get her to pay for a remodel.
We're told the landlord believes Mary-Kate's people also did something to the pond in the front of the house, which allegedly caused it to flood like a mutha.
The landlord is withholding M.K.'s $30k security deposit and there's a big fight. The landlord wants even more from her and she wants her security deposit back.