Mr. T -- I Pity the Homophobic Fool!
Mr. T
I Pity the Homophobic Fool!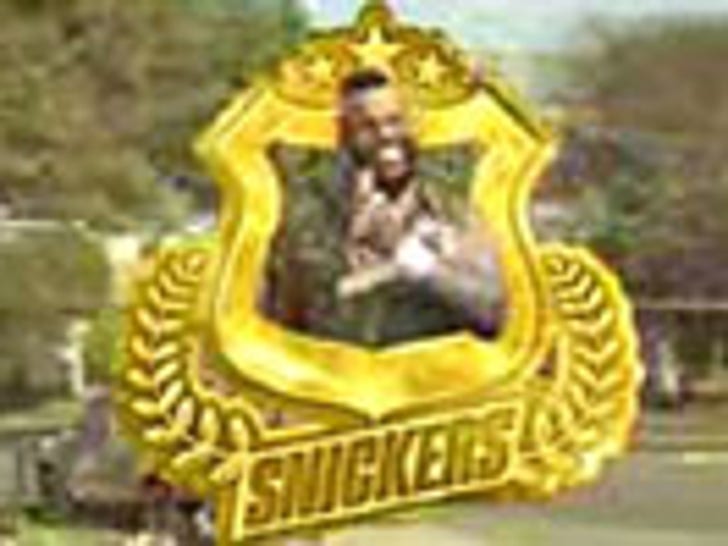 The ad never aired in the US, but a Snickers commercial starring Mr. T, a speed walker and a pair of snug short shorts caused a huge homophobic stink for the Mars candy company.

After an outcry from the Human Rights Campaign, who say the UK spot "conjured up stereotypes of gay men," Mars pulled the ad -- which featured Mr. T firing snickers from a cannon at a man who was speed walking in what the HRC calls "an exaggerated manner." Obviously, they've never seen a real-life speedwalker before.
Calls to Mr. T's reps for comment were not immediately returned -- but we can't wait to see what he has to say!