Neighbor Says He's Boxer's Latest Punching Bag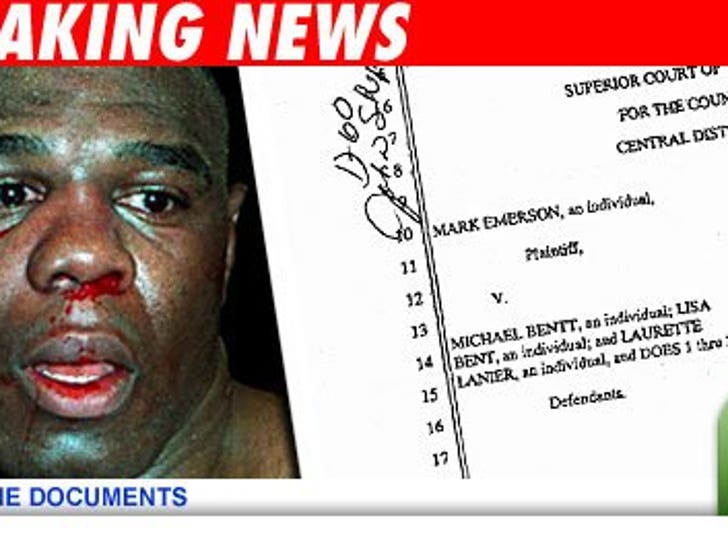 In case it isn't obvious, when living next door to a boxer, don't ask him to turn the music down.
Michael Bentt's neighbor, Mark Emerson, allegedly learned this the hard way. In a lawsuit, Emerson claims that Bentt pummeled him after he asked the pugilist to keep the noise down. And prepare to wince as we recount Emerson's damage: "A broken eye socket, a broken cheek bone, two black eyes, a bruised collar bone, numbness in the face, a chronically drooping eye socket and cheek" and on and on and on.
Emerson wants unspecified damages. Bentt's reps didn't respond to a request for comment. We are prepared to duck.