Charlie to Dr. -- I'll Nickel You to Death!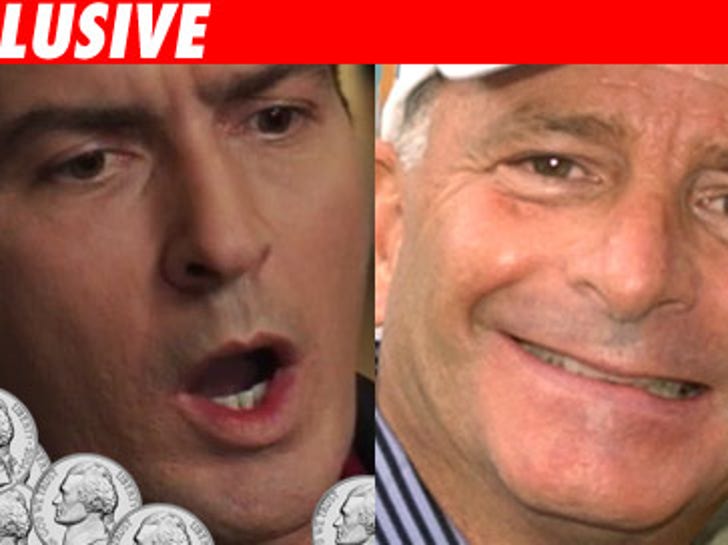 Sources tell us Charlie Sheen has buried a Bev Hills doctor in small change, and Charlie's people think they know who dropped the dime.

Dr. Peter Waldstein, a Bev Hills pediatrician, has treated Charlie and Denise's two kids in the past. Charlie was pissed that the doc was immunizing the kiddies, because he doesn't believe in it. Charlie sent Waldstein a letter, demanding that he no longer treat the kids, but the Dr. fired his own letter back saying he would treat them if they needed medical attention, no matter what.
So, there was this outstanding $380 bill that Charlie paid by messenger today. It was a big box filled with $380, all in nickels. By our calculations that's 7,600 nickels.
We're told the Dr. is donating the loot to the March of Dimes.
Charlie's rep, Stan Rosenfield, said, "Dr. Waldstein should spend more time treating his patients than leaking stories to TMZ." Rosenfield adds, "Maybe Dr. Waldstein would like to be featured in John McCain's next television commercial [famous for being famous]."
For the record, we're not saying who gave us the story.