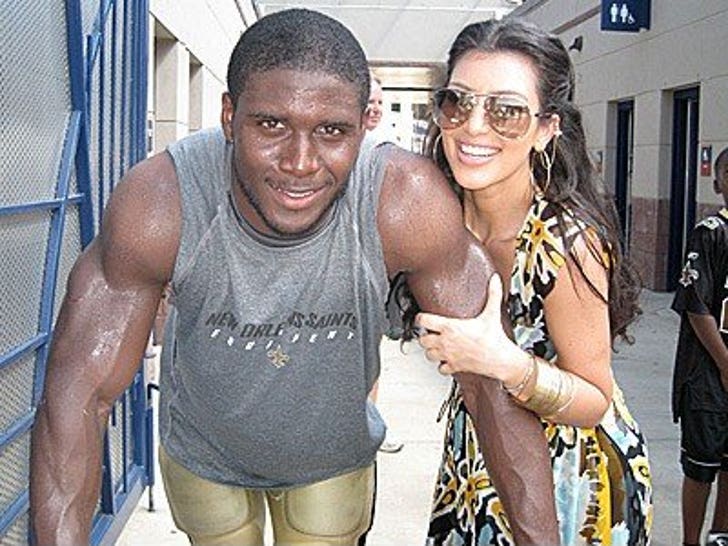 Reggie Bush, his teammates and their wives can't get enough of Kim Kardashian, at least according to sources close to Kim Kardashian.

We're told reports that Kim is pulling diva moves and getting ignored by Reggie down at the Saints' training camp just ain't so. Our spies say Kim was cheering for her muscle man during practice, but Reggie couldn't hear her because everyone else was screaming too. We're told Kim has also ingratiated herself with all the other players' wives and after one of the games, she and Reggie even treated everyone to a screening of "The Dark Knight."
Sorry haters, but Kim is a team player.