Car Co. Says Kim K's Ex Drove Off Without Paying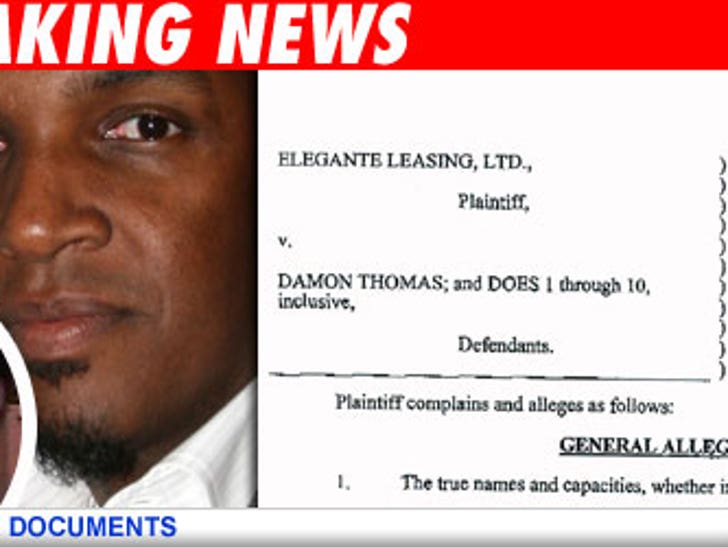 Kim Kardashian's ex-husband has been sued by a car leasing company, claiming he stiffed them on some serious rides.

Elegante Leasing Ltd. says producer Damon Thomas, who was married to the Tush for four years, leased three cars from them in 2007 -- a 2002 Ferrari 360 Spyder, a 2005 Bentley GT coupe and a 2005 Lamborghini Murcielago roadster.
In the lawsuit, filed Friday in L.A. County Superior Court. Elegante says Thomas defaulted on his payments in April and June of this year, and owed them nearly $475,000.
Thomas worked as a music producer on "Dreamgirls."
An email to Thomas was not immediately returned.