McMahon - "I Will Gladly Pay You Tuesday ..."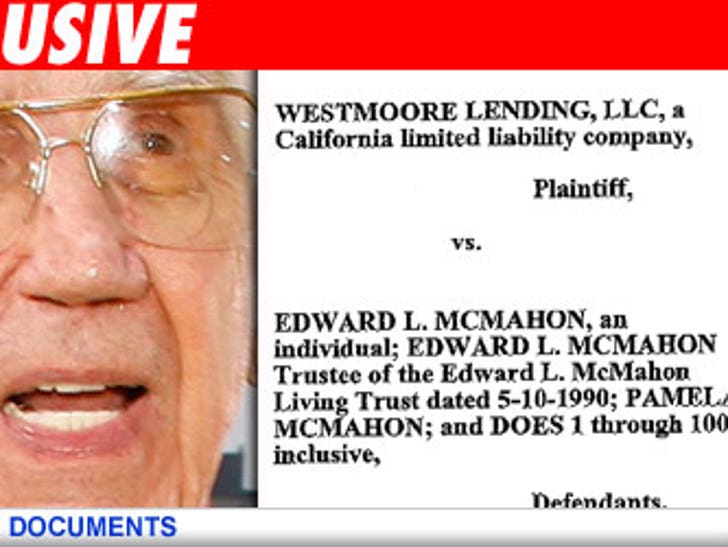 It's a new week, and a new lawsuit against Ed McMahon.

This time, Westmoore Lending says it loaned McMahon and his wife $250,000 back in July of 2006. According to the lawsuit, filed today in L.A. County Superior Court, the McMahon's defaulted in February 2007. Then in April '07, to show good faith, the McMahons paid Westmoore $5,000 in return for an extension on paying the loan.
The suit claims, the loan became fully due on August 2, 2007, but Westmoore didn't get the loot.
Westmoore wants $250,000 plus interest and attorney's fees.