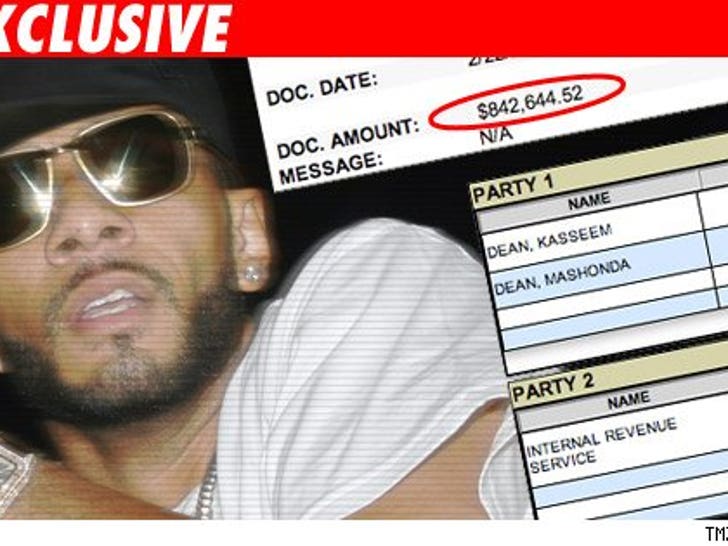 How do we know Swizz Beatz is a pretty big deal in the music biz? He's baller enough to owe almost $900K in taxes.

The IRS records show there's a tax lien of $842,644.52 against Swizz (real name Kasseem Dean) and his estranged wife, Mashonda. By comparison, former NFL legend Bernie Kosar owes $228K, and Mini-Me has a $300K lien.
We put in a call to Violator Management, but haven't heard back yet.

Other Lien Times for Celebs