MLK's Kids Learn Nothing is Free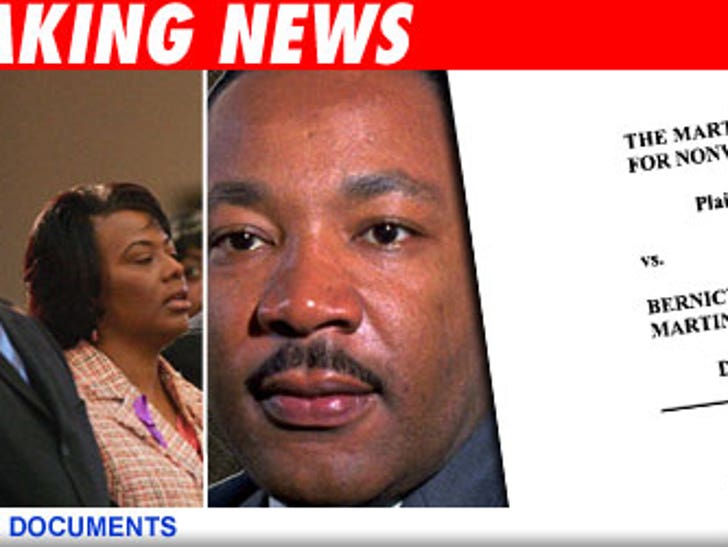 Martin Luther King's kids -- the ones he dreamed about -- are really at each other's throats. Can't they all just get along?

Dexter King is swinging back at his brother MLK III and sister Bernice, who already have sued him, claiming MLK III fleeced his dad's estate. In a new countersuit, Dexter alleges Martin III has been milking their dad's Center for Nonviolent Change. Dex says Martin turned a King Center reception into his "own wedding reception" and tools around in the Center's Lincoln Navigator.
Bernice doesn't get off easy: Dexter says she lit a torch on the eternal flame at their father's tomb -- to carry in a march against same-sex marriage. And Dex also says Bernice using the King Center's office space for her own organization -- and isn't paying any rent.
BTW, Dexter has hired Lin Wood -- he's the guy who repped John and Patsy Ramsey. The other Kings couldn't immediately be reached for comment.