Kim K to 911: I Gotta Dance!!!!!!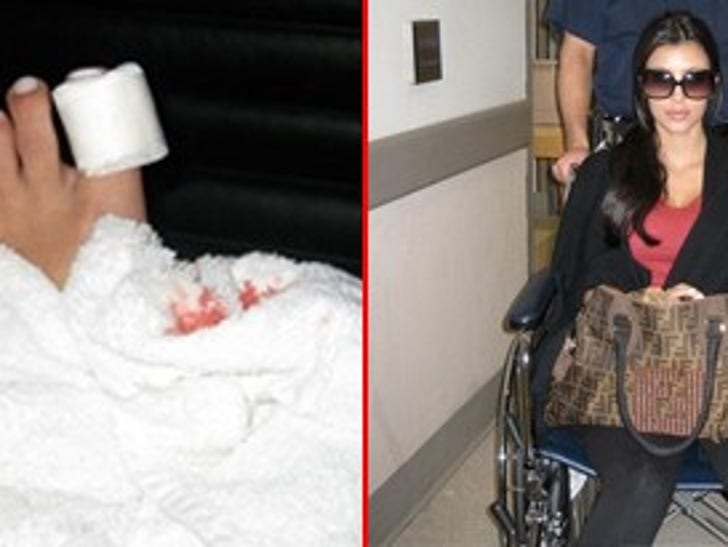 We've learned Kim Kardashian was "freaking out" after cutting her foot, calling 911 and later telling the EMT's she had an "emergency" because she was on "Dancing with the Stars."

We're told that the doctors (yes, plural) decided to glue rather than suture the cut on Kim K's foot ... so the wound couldn't have been that deep. BTW, it's surgical glue that holds the wound together.
We're told Kim wanted the glue because stitches take too long to heal and it would interfere with her mambo.