Clubber: "Bad Girl" Popped Off, Broke My Face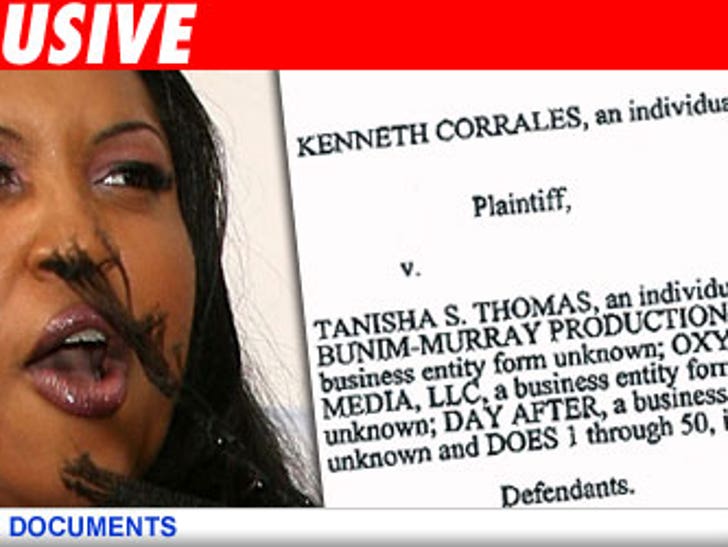 The craziest, most violent and baddest "Bad Girl's Club" member of them all is under serious fire for doing what she does best -- poppin' off and puttin' some fool on his ass!

Tanisha Thomas is being sued by a guy who claims she bashed him in the face with a beer mug during an eye-bangin' smackdown at a Hollywood nightclub back in November. According to the lawsuit, filed today in L.A. County Superior Court, Kenneth Corrales claims he was just hangin' out when Thomas acted "in a manner not conducive to normal society" and caused a "deep laceration" to his forehead with a beer mug.
The entire brawl was caught on tape by the "Bad Girls Cub" camera crew, promoted, and featured in an episode -- in which a medic can be seen pressing a bandage against the guy's forehead. After the fight, Thomas was arrested, booked and locked up for a few days.

Corrales is suing Thomas and Bunim-Murray, the company that produces the show, for an unspecified amount of cash. Calls to their reps have not yet been returned.