Carmen Electra: I'm Just So Incredibly Popular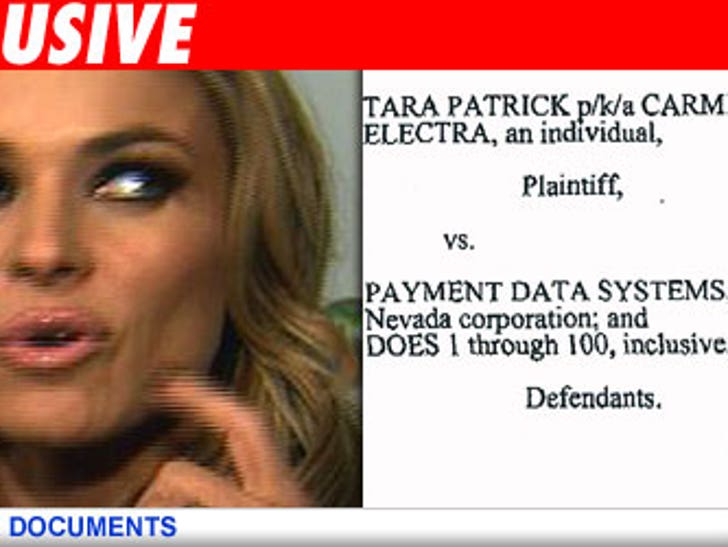 Carmen Electra has sued a company very few people even care about, but what she says about herself in the suit is priceless.

Carmen claims Payment Data Systems made a deal with her for some kind of merchandising agreement and the company, aka the defendant, stiffed her.
Now the good part. The lawsuit claims, "Plaintiff [Carmen] is an extremely well-known and immensely popular actress, model and spokesperson, who has appeared in numerous films including among other recent productions 'Epic Move,' 'Scary Movie 4,' and 'Cheaper By the Dozen 2.'"
She wasn't even in Cheaper By the Dozen 1.