Fred Taylor -- Jacksonville Jackass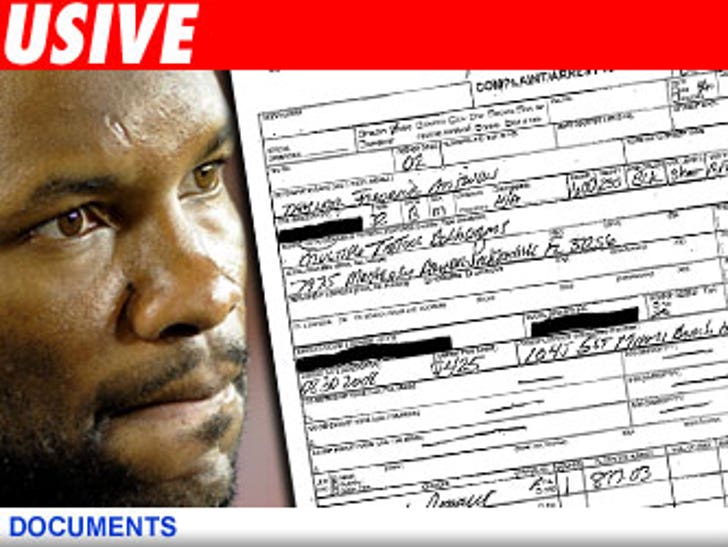 We've just gotten the Jacksonville Jaguar Fred Taylor arrest report early Saturday morning, and it's like a clinic on how NOT to deal with the popo.

First, says the arresting officer, Taylor got "vocal" and began to "argue" with cops and "attempted to insite [sic] the crowd of bystanders" when they wanted to search his Benz for guns. Then, when they sent a sniffer pooch to look for drugs, Fred really got testy, yelling, "Get that f***ing dog out of the car."
It got so bad, the cops gave up and just booked his ass for disorderly conduct. Taylor apologized to fans and the owner of the Jags for the incident.